Sensei | Muso Jikiden Eishin Ryu Germany e.V.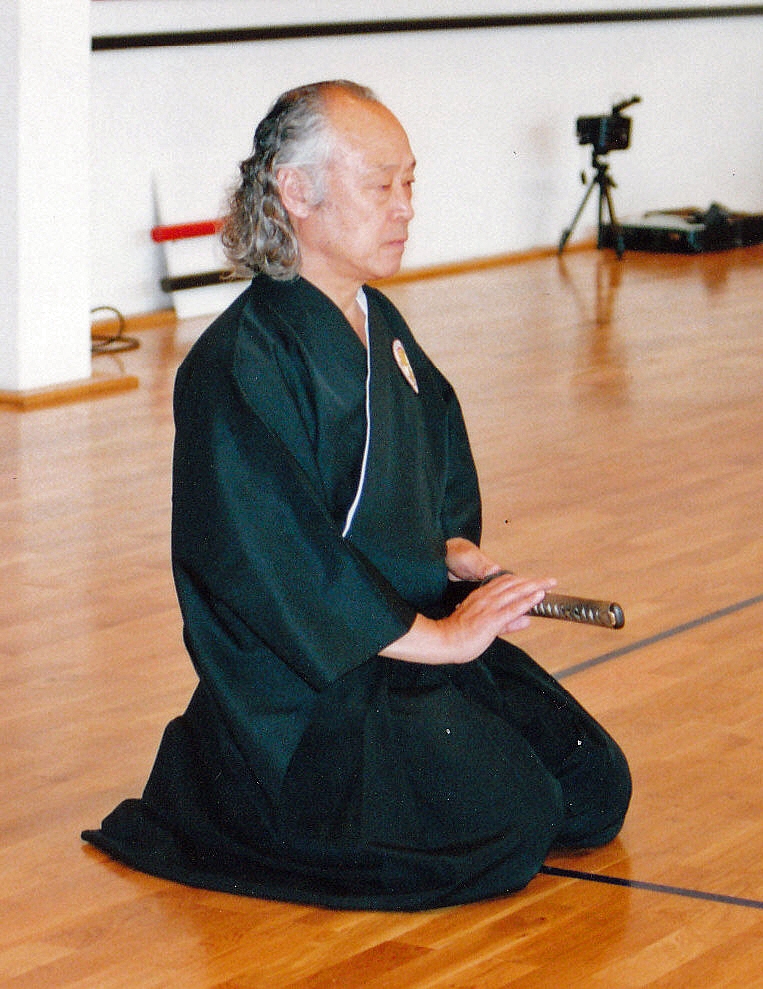 Esaka Seigen Sensei, Hanshi
Direct student of the 20th Soke Kono Hyakuren and the 21st Soke Fukui Torao.
Until his resignation from Zen Nihon Iaido Remmei (ZNIR) in May 2011.
Vice President and official representative of ZNIR as well as
President of ZNIR in the Kanto region including Tokyo.
President of Ippan Shadanhoujin Seitou Seiryu Muso Jikiden Eishin Ryu Iaido Kokusai Renmei, founded in 2011.
On May 30, 2021, Esaka Sensei passed the office to his successor Kobara Sensei and subsequently served as Honorary President.

Esaka Sensei passed away at the end of July 2023 at the age of 97. We pause, reflecting with all our sadness on our deep gratitude and the humanity that he exemplarily gave us along the way.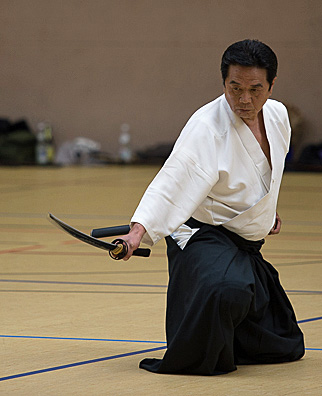 Kobara Kenichi Sensei, Hanshi
Successor to Esaka Sensei since May 2021

President of the Ippan Shadanhoujin Seitou Seiryu Muso Jikiden Eishin Ryu Iaido Kokusai Renmei